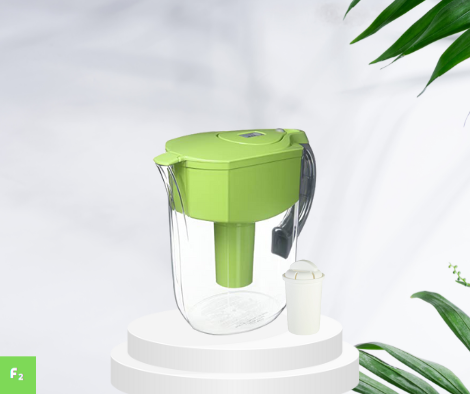 A better way to filter water!
Reusable water filters with biodegradable components that are compatible with most Britaᵀᴹ and PURᵀᴹ water pitchers.
Shop now
Regular price
Sale price
$13.99 USD
Unit price
per
Regular price
Sale price
$22.99 USD
Unit price
per
Regular price
Sale price
$20.99 USD
Unit price
per
Water filters are trash but they don't have to be!
Works the same!

We use the same manufacturers and our products filter water the same way our competitors do. Fil₂R meets NSF/ANSI 42 standards.

How it works!

Open the Fil₂R case, add a pod of biodegradable activated carbon, soak everything in water, and then your filter is ready to use!

Small change, BIG impact!

One Fil₂R case will replace 7,200 plastic bottles of water and reduce your carbon footprint by 1,323 lbs CO₂!
Everything you need to know!
Learn more about Fil₂R

 

Fil₂R Facts
How Fil₂R works!
Check Compatibility

COMPATIBLE: Works with most models on the market such as Brita Classic, Mavea Classic, Atlantis, Bella, Classic, Slim, Soho, Space Saver, Chrome, Everyday, Grand, Marina, Monterey, Pacifica, Vintage, Wave, Ultramax, Pitcher & PUR Advantage, PUR Ultima, Brita 766229, Mavea 1001529, Mavea 10171019 & Mavea 107007.

The Fil₂R brand is not associated with BRITA or PUR. 

 
Fil₂R FAQS

Commonly Asked Questions

1. How do I pause or cancel my subscription?

On the Home page, click on the "Customer Login" icon or the "My Account" button.
Enter the email used to make your purchase and password. If you have not made an account, you will need to click "Sign Up" and create an account with the email you used to make your subscription purchase.
Once you are logged in, click "Manage Subscriptions" under the "Account details" section and you will be given the option to cancel.

2. What is your return policy?

Our return policy can be found here.

3. Does your product meet quality standards?

Our reusable 

Fil₂R

 

passed a water filtration test for NSF/ANSI 42 standards to reduce aesthetic impurities such as chlorine and taste/odor by a third party certifier (

IAPMO

). Please understand, this does not mean we have the NSF/ANSI certification. We are a small business and we hope to obtain the IAPMO NSF/ANSI certification in the future when we obtain the funds.

4. Is Fil₂R compatible with my water pitcher?

Fil₂R is compatible with most Brita and Pur water pitchers, except for the Brita Stream. You can find a full list here. Also, fee freel to email us (fil2rwater@gmail.com) or contact us via our contact page if you have any questions about compatibility. 

5. Is your packaging sustainable?

Yes, our goal is to reduce plastic waste and our packaging reflects this. 
Our mailer box is recyclable and pods are packaged in an eco-plastic that will degrade over time.
We also got rid of printed directions. You can access instructions via the QR code found on the inside lid of our mailer box.

6. How do I use Fil₂R?

Instructions can be found here.